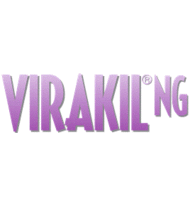 Disinfectant - High concentration
VIRAKIL® NG is a bactericidal, fungicidal and virucidal disinfectant, which presents the optimum balance between quaternary ammonium and glutaraldehyde in order to have a strong synergistic activity against all micro-organisms.
.
In solution, VIRAKIL® NG is not corrosive and remains active in the presence of organic matter and hard water.
Its surface-active and foaming characteristic allow penetrating disinfection.
Bactericidal properties: Bactericidal in 5 min, 0.1%, 20°C*.
Fungicidal properties: Fungicidal activity in 15 min, 1%, 20°C*.
Virucidal properties: Virucidal activity in 30 min, 0. 5%, 20°C*.
(* following european orfrench norms and tested microorganism)
VIRAKIL® NG For the disinfection of animal buildings, transport and farm equipment.
If you have any questions, please do not hesitate to contact us or send us an e-mail to contact.vn@ceva.com!