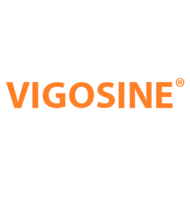 Help your birds to stay at the top
VIGOSINE® through its association of natural ingredients, optimizes the physiological functions and energy utilization in all species. VIGOSINE® aids in animal production where intensive feeding and breeding is a risk factor.
Helps maintain a healthy appetite throughout the production cycle.
Management of stresses in broilers and laying hens.
If you have any questions, please do not hesitate to contact us or send us an e-mail to contact.vn@ceva.com!