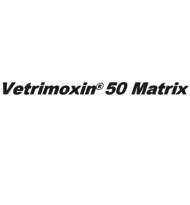 VETRIMOXIN® 50 Matrix
Is an designed solution to control: Streptococcal infections, Glässer disease
Is indicated in the treatment phase against: Pleuro-pneumonia due to Actinobacillus pleuropneumoniae 
.
VETRIMOXIN® 50 MATRIX WITH MATRIX TECHNOLOGY
 Granulometry: 0.6 - 1.2 mm
.
CEVA MATRIX TECHNOLOGY: Is the guarantee of
A high quality product answering European standards
A better stability for a better efficiency
A better mixing with de-mixing resistance
A better safety by preventing carry on risk
Friendly for the workers with no dust emission
If you have any questions, please do not hesitate to contact us or send us an e-mail to contact.vn@ceva.com!