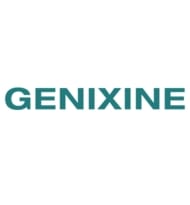 Injectable solution - Flunixin
.
GENIXINE®is indicated for pigs, cattle and horses:
In Pigs:
• MMA syndrome (Mastitis – Metritis – Agalactia) of the sow.
• Alleviation of fever associated with respiratory diseases as an adjunctive therapy to specific antibiotic therapy.
In Cattle:
• Alleviation of clinical signs when respiratory disease concurrently with appropriate anti-infective therapy.
In the Horses:
• Treatment of the inflammation and the alleviation of pain associated with musculo-skeletal disorders.
• Alleviation of visceral pain associated with colic.
If you have any questions, please do not hesitate to contact us or send us an e-mail to contact.vn@ceva.com!