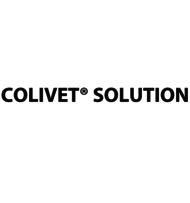 Oral suspension for piglets
Colistin is a polypeptidic antibiotic of Polymyxin group. It has bactericidal activity on enterobacteria. It is commonly used for Gram negative infections (E. coli) of the digestive tract. Development of antibiotic resistance to Colistin is rare.
If you have any questions, please do not hesitate to contact us or send us an e-mail to contact.vn@ceva.com!