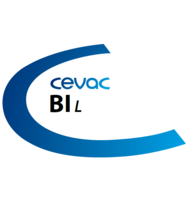 Live vaccine for the active immunization of chickens against Newcastle Disease and Infectious Bronchitis.
Live freeze dried vaccine, Massachusetts, B48 and Hitchner B1 strains
For the active immunization of healthy chickens against Infectious Bronchitis (IB) and Newcastle Disease (ND).
The vaccine may be used for initial or re-vaccination of broilers, pullets and hens.
If you have any questions, please do not hesitate to contact us or send us an e-mail to contact.vn@ceva.com!