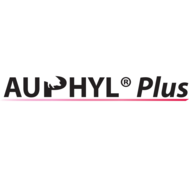 Attenuated live vaccine with specific adjuvant for eradication of Aujeszky's Disease (Pseudorabies)
Using the technology of genetic engineering the strain MNC+/10a has been selected for its remarkable safety and outstanding anti-disease and anti-infection efficacy. Adding a specific adjuvant as diluent increases the immunizing properties of the vaccine. This has the specific effect of reducing excretion of the field virus following a natural infection, which is of great importance within the framework of an eradication program.
.
Animals vaccinated with AUPHYL® Plus do not develop antibodies against gE glycoprotein, whereas all pigs infected with virulent field strains possess these antibodies. Using an ELISA test, vaccinated animals can thus be serologically distinguished from pigs infected with field virulent virus.
.
If you have any questions, please do not hesitate to contact us or send us an e-mail to contact.vn@ceva.com!